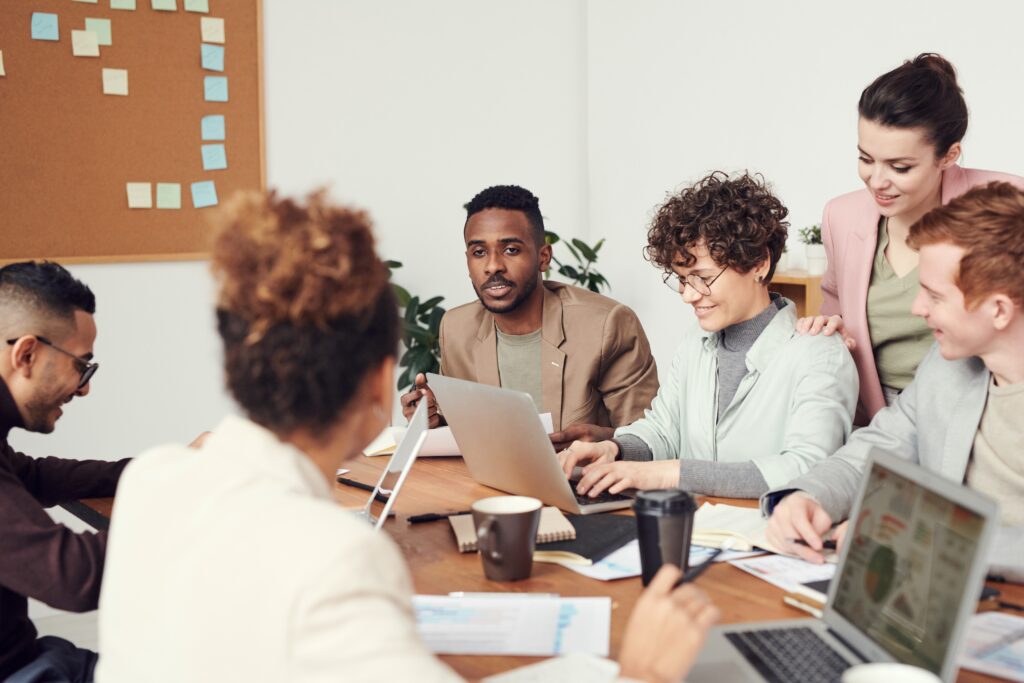 The business world is smaller than ever and welcoming individuals from all backgrounds is a critical component of today's business culture. Nearly every business espouses embracing diversity as a core value, yet many struggle to implement that belief every day. Diverse backgrounds bring diverse perspectives. Leaders who successfully embrace diversity develop the ability to withhold judgement while listening for opportunities to evolve their own perspectives.
Hard wired biases, in-group and out-group dynamics, and life experiences can make it difficult for leaders to expand their perspectives. The Disciplined Listening Method teaches leaders to counteract these cognitive forces by directing their attention towards listening for value and identifying opportunities to bond with their audiences. This value based listening approach is precisely what separates leaders who listen to learn from leaders who listen to confirm
Leaders are routinely presented with opportunities to learn from their audiences, and teach their teams how to see the value that every individual offers. People may all be different. In many ways they are the same as well. The best leaders and listeners build on these similarities, learn from these differences and benefit from the resulting relationships.
The Disciplined Listening Method | Diversity and Inclusion Training
Certified Forensic Interviewers (CFI's) bond with interview subjects from a wide array backgrounds with diverse life stories, perspectives, fears, motivations and expectations. Every client, victim, witness and suspect has value to offer and lessons to teach their interviewers. InQuasive's team understands that the mindset, perspective, communication approach leaders take into every conversation allows them to truly embrace diversity.
Michael Reddington, CFI created the Disciplined Listening Diversity and Inclusion Program to provide executives, HR professionals and business development professionals with the perspectives and understanding they need to connect with their audiences, strengthen relationships, uncover new alternatives, and influence agreements. The Disciplined Listening Method integrates current business communication research and best practices with the key components of four non-confrontational interview and interrogation techniques to instill the skills necessary for all participants to activate the truth with the application of strategic, ethical persuasion techniques.
Every Disciplined Listening diversity and inclusion training engagement is custom designed to integrate each clients' core beliefs, current challenges business goals and terminology. The key lessons are reinforced with custom case study reviews, group interactions, video reviews, participant handouts, practical applications and lecture. At the conclusion of this engagement all participants will walk away with new tools, perspectives and techniques including how to: Understand how quickly they generate, and reinforce, first impressions
Identify when the most common cognitive biases are impacting their judgements Recognize the reaction process that drives them from observation to action
Increase their situational awareness
Set value based goals for their conversations
Enhance relationships by consistently communicating to develop trust
Apply the communication techniques Certified Forensic Interviewers rely on to establish unexpected bonds
Execute the six core behaviors of Disciplined Listening
Encourage their audiences to protect their self-images at all times
Cultivate an organizational commitment to developing cross-cultural understanding
InQuasive's diversity and inclusion training courses are specifically developed and facilitated for each client to assist with program implementation and content application. Our commitment begins with our training programs and continues through supporting each attendee's skill and confidence development.
Learn more about the philosophies and lessons behind Disciplined Listening on our blog.
To learn more about collaborating with InQuasive to create custom engagements and develop teams of
Disciplined Listeners contact Michael Reddington, CFI at +1 (704) 256-7116 or mreddington@inquasive.com.
Learn more about the philosophies and lessons behind Disciplined Listening on our blog.
Discover how to arm your organization with these advantages today by contacting InQuasive at +1 (704) 256-7116 or by contacting Michael Reddington, CFI, at mreddington@inquasive.com.